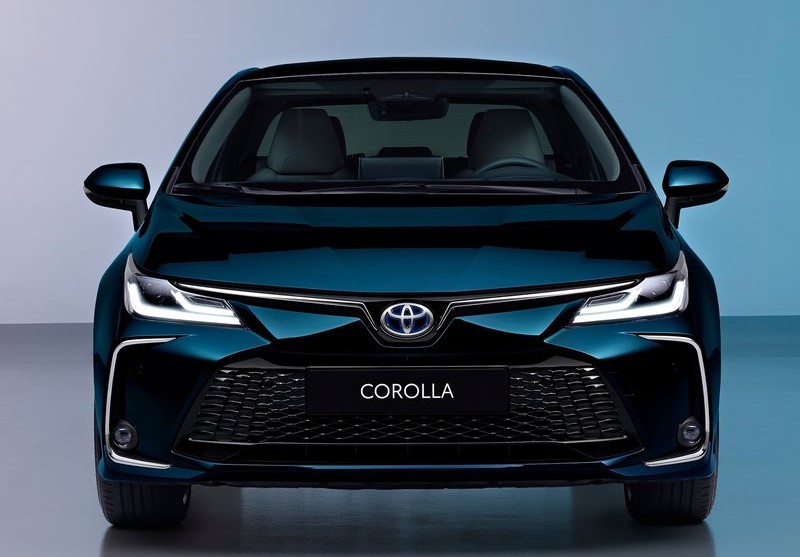 Toyota strengthens style, technology, performance and driving appeal across the Corolla range for 2023 Refreshed design with new exterior features and colours and harmonised new interior trims, upholsteries and finishesNew fifth generation Toyota hybrid electric technology, delivering more power, greater driving experience and performanceEnhanced digital user experienceo Customisable 12.3-inch full digital combimetero New 10.5-inch multimedia displayo Cloud-based navigation and voice agentToyota T-Mate package includes latest generation Toyota Safety Sense plus new Blind Spot Monitor with Safe Exit Assist and Rear Seat Reminder SystemCorolla GR SPORT gains more exclusive design features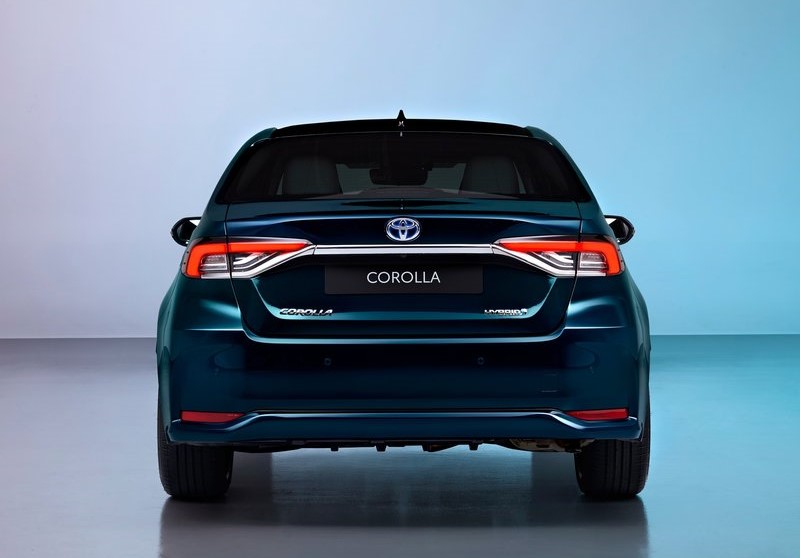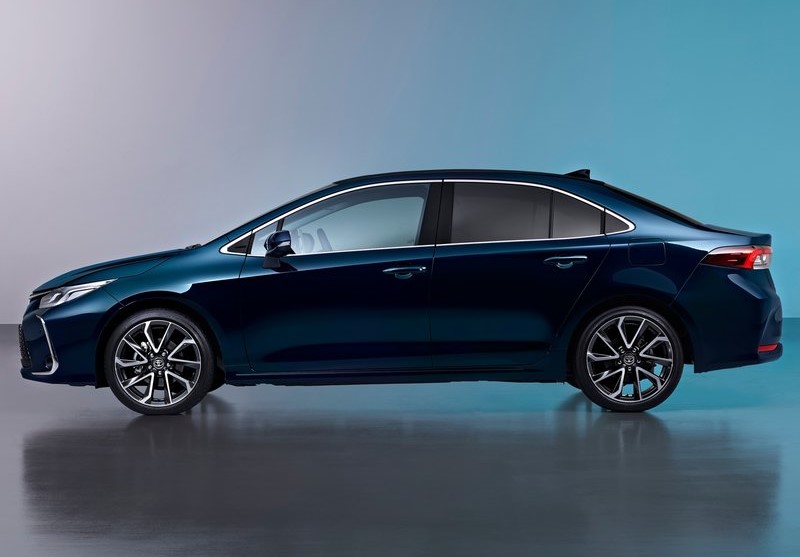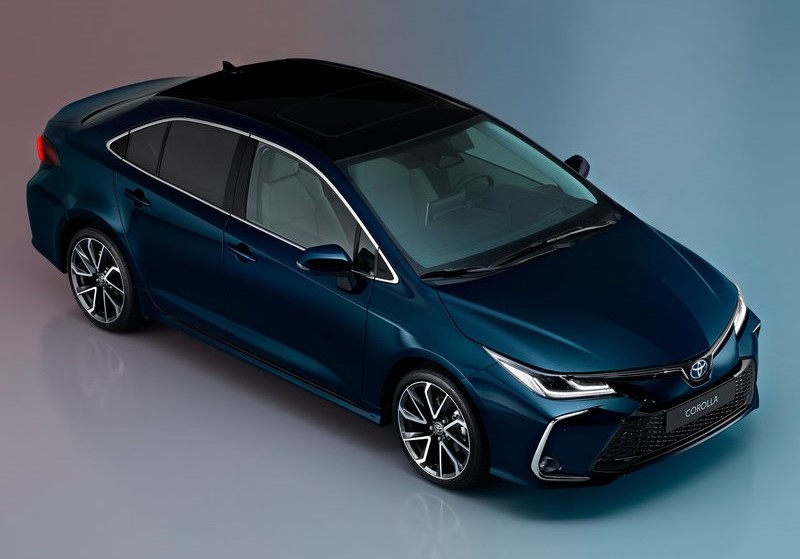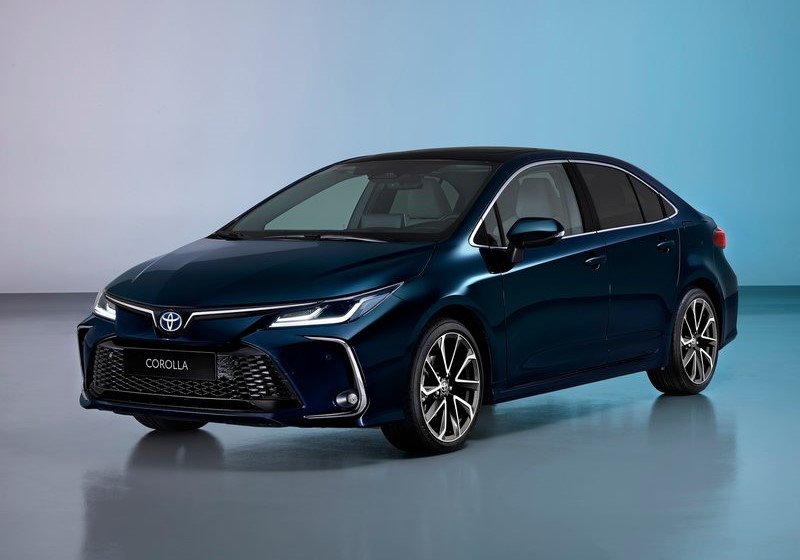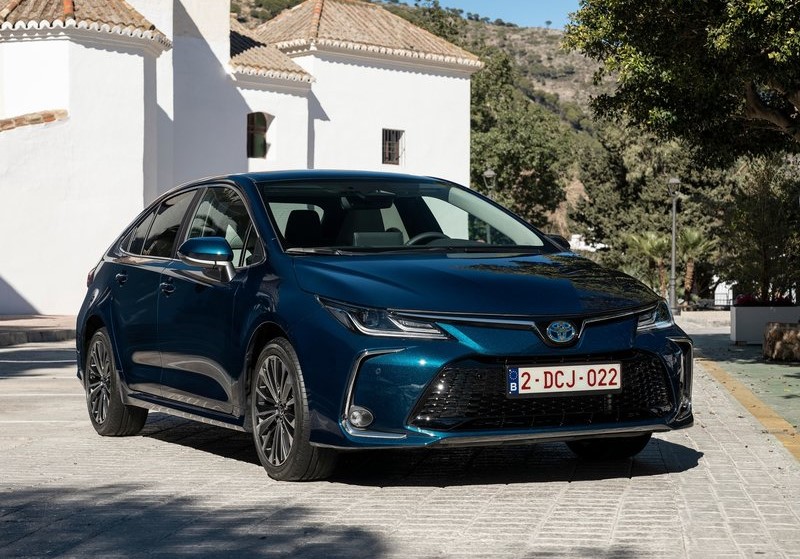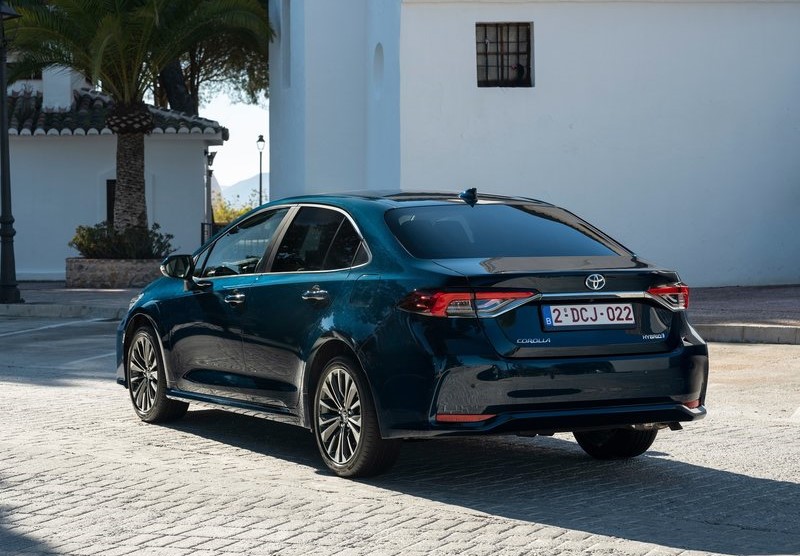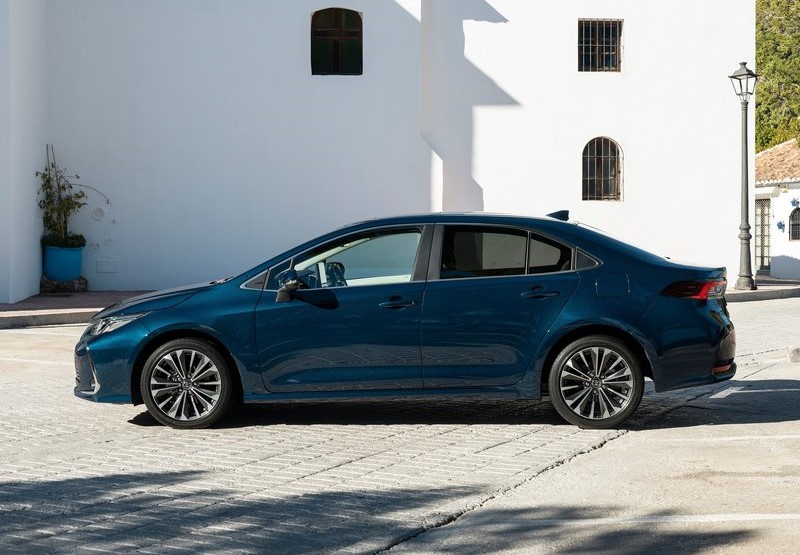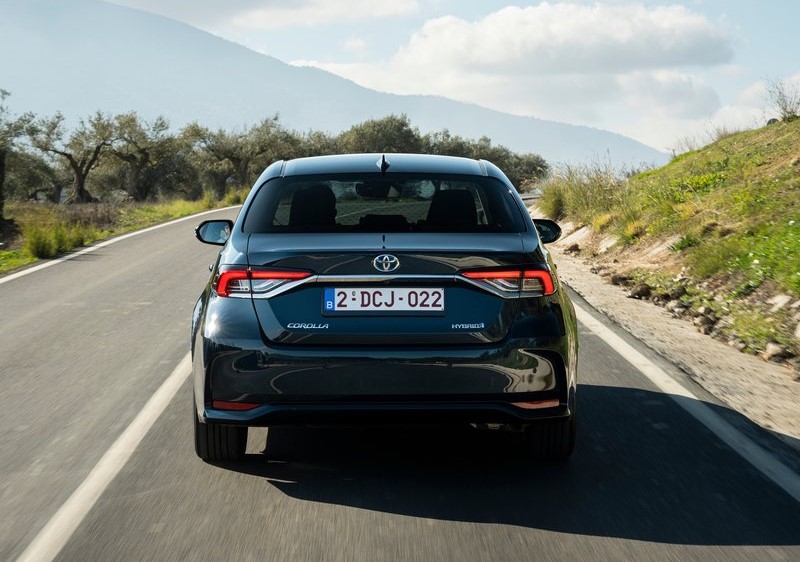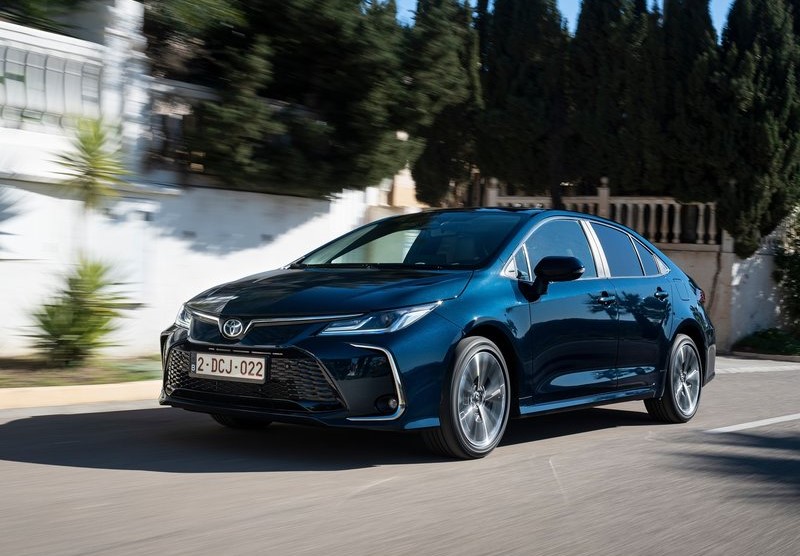 Although the Corolla has been around for more than half a century, it has always kept pace with changes in motorists' needs and preferences. That's how it has come to achieve world-record sales of more than 50 million across 12 generations since 1966.
This ability to adapt with the times is just as evident today with the announcement of the New Corolla. While the visible exterior and interior updates are an evolution of the 12th generation Corolla's design, more significant changes have been made to the powertrain and electronics.
With fresh styling, the introduction of fifth generation hybrid electric technology, a comprehensively upgraded digital user experience and an extended range of Toyota T-Mate safety and assistance features, the New Corolla is equipped to strengthen its role as a core volume model for Toyota in Europe. Its enduring appeal is reflected in the fact it has achieved its highest market share in Europe in its history and is Toyota's second best-selling model in the region.
There is "a Corolla for all" with hatchback, Touring Sports and sedan versions. These will be joined by an SUV – Corolla Cross in the second half of the year. This breadth of choice ensures the top body style choices in different markets across Europe are catered for, each one benefiting from the same high levels of quality design and technology.
The Corolla also retains a competitive advantage in being the only model range in its segment to offer full hybrid electric power, technology that delivers the kind of fuel efficiency and zero emission driving capability that are fast-growing priorities for customers.
FRESH DESIGN
Each Corolla body type has its own look and appeal. The new range gains a more refined and contemporary appearance with changes to the front grille mesh pattern, fog light bezels and alloy wheel designs. Higher grades of the hatchback and Touring Sports models gain new bi-LED headlights; on High grade these come with an Adaptive High-beam System (AHS).
The exterior colour choices include three new colours inspired by current trends in architecture, product design and fashion. Juniper Blue is the new key colour for the hatchback and Touring Sports, with a vibrant, flaring tone. When viewed close-up, it reveals red undertones which create a fresh effect with subtle changes in colour. For the sedan there is new green Midnight Teal, an elegant finish that reveals a special shade effect when viewed from the right perspective. Metallic Grey, available for all body types, is a timeless shade with wide appeal, its appeal enhanced by dark silver flakes in the paint.
For the interior, the mood is more modern and premium with new graphics, trims and embossed patterns that add three-dimensional depth and tactile appeal to the upholsteries, surfaces and finishes. The trim and seat upholstery combinations follow new Dark and Light Harmony (depending on body type) (2) themes with co-ordinated colours and finishes to give the cabin a contemporary, elegant feel.
FIFTH GENERATION TOYOTA HYBRID ELECTRIC TECHNOLOGY (1)
The New Corolla features the fifth generation of Toyota's world-leading self-charging, full hybrid electric system.
As with the current model, 1.8 and 2.0-litre hybrid systems are available. Both benefit from significant changes to their engine and electric motor that enhance the driving experience with extra power, improved performance and drivability, and same or lower CO2 emissions (depending on the powertrain). The power control unit (PCU) and transaxle motor have been redesigned and the lithium-ion battery is more powerful, yet smaller and lighter (mass reduced by up to 18 kg, depending on the powertrain).
Total power from the 1.8-litre system is 140 DIN hp, bringing a 1.7-second reduction in the 0-100 km/h time to 9.2 seconds. Despite this performance increase, CO2 emissions are expected to be unchanged at 102 g/km. For the 2.0-litre system, total output has risen to 196 DIN hp and almost half a second has been shaved from the 0-100 km/h time, taking it down to 7.5 seconds. A reduction of 3 g/km in the combined cycle CO2 figure is expected, to 107 g/km.
IMPROVED DRIVABILITY AND ACCELERATION FEEL
Further steps have been taken to deliver acceleration that feels natural and rewarding to the driver. Previously, the focus was on linear acceleration; now, recalibration of the hybrid control has produced acceleration that more closely mirrors the driver's intention and their use of the throttle pedal, producing the appropriate G-sensation and an intuitive feel. This has been achieved with a reduction in engine speed during acceleration. Powertrain noise under acceleration has also been quietened.
THE USER EXPERIENCE
The New Corolla benefits from Toyota's latest digital and multimedia features, designed for a better user experience and future-proofed so that new features and upgrades can be introduced with seamless over-the-air updates.
The enlarged, 10.5-inch multimedia display presents graphics in high definition and has an anti-glare screen, ensuring excellent visibility in all lighting conditions. Starting from the Mid-grade(2) the driver's instrument display has also undergone a transformation with a new 12.3-inch combimeter that can be customised to the driver's preference in four different modes: Casual, Smart, Sport and Tough.
Cars come with an inclusive four years' access to Toyota Smart Connect or Toyota Smart Connect+ (according to model grade), giving access to "always on" cloud navigation and real-time traffic and journey information.
The driver can also make use of a new on-board voice agent that recognises natural, conversational requests to operate the multimedia, or vehicle functions such as opening or closing windows.
Also, a number of remote services are available using the MyT app, allowing drivers to use their smartphone to lock or unlock their car, operate the climate control to heat or cool the cabin prior to a journey, activate the hazard lights and locate their vehicle.
ENHANCED SAFETY AND DRIVER ASSISTNACE
The New Corolla is equipped with Toyota T-Mate, which combines the latest generation Toyota Safety Sense package with other active driving and parking assistance systems which not only make driving easier and safer, but also helps protect all the vehicle's occupants and other road users.
Improvements in the operation and functionality of the systems include Acceleration Suppression, which reacts to sudden use of the accelerator when travelling at low speed; collision avoidance support when making a turn at an intersection; Emergency Steering Assist that can now react to oncoming vehicles; lateral collision avoidance and curve speed reduction. Over-the-air software updates will keep the functions up-to-date and enable new ones to be added as they become available during the vehicle's lifetime.
The Toyota T-Mate features include a Safe Exit Assist system. This will trigger a warning if it detects a door being opened into the path of a vehicle or cyclist approaching from the rear. There is also a new Rear Seat Reminder which will alert the driver before they leave their car that they may need to check if they have left something on the back seats.
COROLLA GR SPORT
Since its introduction in 2020, the GR SPORT grade has proved highly successful in delivering a sportier profile for Corolla and extending the car's appeal, in particular helping attract new customers to the Toyota brand. More than 20,000 have been sold to date.
Inspired by TOYOTA GAZOO RACING, the GR SPORT has a more powerful look that accentuates the Corolla's sharp, dynamic styling with unique exterior and interior design elements.
The new Corolla GR SPORT has new-design 18-inch machined alloy wheels and a new-look rear bumper and under-guard. The seats in the hatchback and Touring Sports versions have a fresh finish with the GR logo embossed in the headrest and a new micro-hexagon pattern in the silver ribbons along the edge of the bolster and cushion. The GR logo is also added to the push-button starter.